In the bustling streets of Patong, Phuket, amidst the myriad of shops and eateries, stands a tailor shop that has become synonymous with quality, precision, and unparalleled service. This is the story of New David Jone Fashion Tailor, a beacon of sartorial excellence in the heart of Thailand.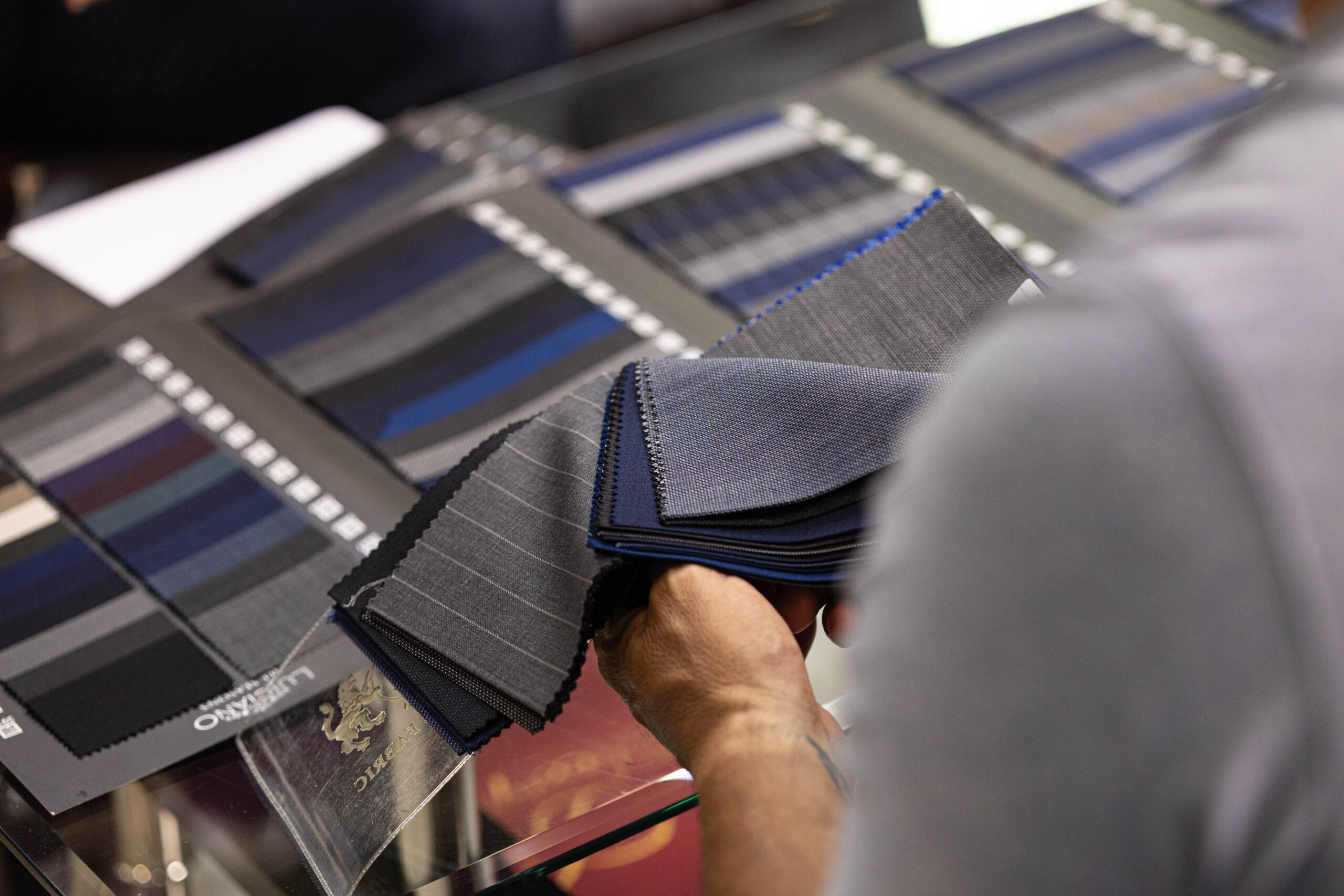 A Legacy Built on Craftsmanship
The journey of New David Jone began in 1999, with Mr. Johnny, a passionate salesman in a small custom-made clothing tailor shop in Patong. With an innate understanding of fabrics, designs, and the art of tailoring, Johnny embarked on a mission to create a tailor shop that would not only offer impeccable suits but also an experience that customers would cherish.
However, life had other plans. The devastating tsunami in 2004 razed his shop to the ground. But like a phoenix rising from the ashes, Johnny returned a year later with "New David Jone Fashion Tailor". The name, suggested by his loyal customers, became a testament to his resilience and commitment to his craft.
More Than Just a Tailor Shop
What sets New David Jone apart is not just the quality of their suits but the experience they offer. From the moment you step into their shop, you're treated as family. Whether you're a resident of Phuket or a tourist passing by, the team ensures that your vision is brought to life with meticulous attention to detail.
Their service extends beyond just crafting suits. Need transportation to their shop in Otop? They've got you covered. With a dedicated pickup and delivery service, they ensure that your experience is seamless from start to finish.
The Voice of the People
While the craftsmanship speaks for itself, the voices of countless satisfied customers echo the excellence of New David Jone. From rave reviews on TripAdvisor to heartwarming stories of memorable experiences, the community's love for this tailor shop is palpable.
One customer recounts how Johnny's keen fashion sense transformed his three boys into sharp, dapper young men. Another speaks of the unparalleled professionalism and the wide range of fabrics that made their family's suit-making experience unforgettable.
The David Jone Promise
Johnny's motto, "I want you to feel as you are the most important person in the room," encapsulates the essence of New David Jone. Every suit, every stitch, every fabric is chosen with the customer in mind. It's this dedication to perfection and customer satisfaction that has solidified New David Jone's reputation as the best tailor in Patong, Phuket.
In Conclusion
In a world where fast fashion is the norm, New David Jone stands as a testament to the timeless charm of bespoke tailoring. With over 20 years in the business, they've not only crafted suits but also stories, memories, and experiences.
So, if you ever find yourself in Phuket and wonder, "Where can I get the best suit?", remember the legacy of Mr. Johnny and the unparalleled excellence of New David Jone Fashion Tailor. Because here, you're not just buying a suit; you're becoming a part of a legacy.
Contact us for any kind of questions or just drop by our tailor shop in Patong, Otop.