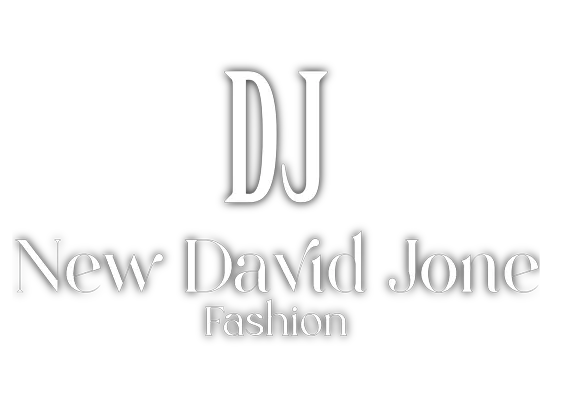 Our most common questions we get
General
Throughout our tailoring experience many of our clients always agree that a tailored suit will be the grand prize due to them going for the best choice rather than a basic, therefore we can answer a tailored suit wholeheartedly.
A tailored suit is definitely a better option hence the suit that you'll get will have a better fit with a better structure that will compliment your body type and it will be to your liking and elevate your look even more.
Customization is also another factor here because you'll be able to choose the type of fabric you want, the color, the linings, the buttons, the pockets and much more to create your dream suit at the best price point.
Even Though we have many price ranges, the quality of the fabric also goes along, so you can be sure that you're paying for what you get and by adding a little bit more to the budget, you could surely thrive for the best quality out there.
Whether it is for a big or a small business, we can surely say that we can provide uniforms for all. In the past we have done a wide range of uniforms for companies in many different work areas and even sport clubs, so you can trust us and we know we won't disappoint you.
The custom tailored  uniforms that we have created is a mixture of bringing the client's idea into real life and adding a twist of style to fit each and every member whether it is adding their names, their color or even their signature. We've done all and we know that we can do even more to satisfy our customers.
We also uplift the attire as we make sure to make them function to the certain workfield.
Since every company is different, we need to make sure that we, as the manufacturer, understand the style and niche and as part of the agency, you should make sure the idea, style and niche is laid out.
Moreover, along the journey, we may have to check through the designs a lot, so we would encourage having an appointment with us, both online and offline at our tailor.
The measuring appointment we provide both at our tailor and your hotel that is within Patong or Phuket.
We also provide online appointments, where if you're ordering from our website, but may have questions, we can help you solve them during the sessions. However, if there are no questions then you may fill out our measurement form on the website and send it to us.
Most of the measuring process will take up to 30 minutes – 1 hour, both at the shop and your hotel.
During this time we'll also go through the structure of your items; how well fitted would you like?, how long would you like? and more.
You could also suggest some changes for your items, for example; the color of the buttons, the lining colors and more.
We do not have a minimum order requirement, you could order as much as you prefer and if it's for a big event we are also able to provide you.
In the past we tailored items for a wedding and the bride's side along with the groom's group of friends.
In Addition to this, if you're ordering online we also don't have a minimum requirement and we also ship for free via DHL!
We offer a variety of price points to fit your budget, but keep in mind that the prices depend on the quality of the fabrics used to make the items.
The higher the quality, you may have to go over your budget, but if you don't mind the fabric and want to stick to your budget, that is also fine.
For more information about the price of the fabric, you can look on our website or the best option would be to book an appointment with us.
The suits we offer have different prices according to the quality of the fabric, so we advise you to check our website as the prices are listed there.
If there are any questions, feel free to ask us and contact us via our social media.
There is no additional fee, as we don't want our consumers to spend extra money on anything other than the fabric price, buttons and other extra customizations.
For our ladies, you can order anything you desire, whether it is a suit, dress, blouse, vest, you name it and we'll make it.
If an answer is needed or you have other specific questions, please do not hesitate to ask us.
However, we do recommend you to come and meet us at our shop in Patong, or book an online appointment to help you and go through small details.
Of course!, you may schedule an appointment anywhere in Patong or even Phuket. Keep in mind that it's free, and we don't charge any money for this service. Just relax and choose what's easy for you, we'll be at your service in no time.
Tailoring
If it is worn often, we advise you to dry clean it once every two months, if it's not quite often then you should dry clean it once every 3-4 months, but if it is worn at certain occasions only and not often then we recommend you to dry clean it every 6 months.
You can find them on the internet and on social media as well, for example; instagram, pinterest, facebook and more or you may find the designs on fashion magazines or celebrity red carpet photos or even movies, series or music videos. We also offer a catalog of items at our shop, whether it is for women jackets, men jackets, shirts, vests and lots. It is up to you on the designs and the whole lot, but if you are ever stuck or can't choose on a specific design, then don't hesitate to ask us and we will help you find your design or combine your designs with our years of experience on style.
Our suits are made by cutting the fabric that you have chosen into small parts and components, then doing a rough stitch to proceed to the first fitting. Then small changes and details are made. After that the adjustments are added and the stitching becomes more neat and we proceed to the second fitting. During the second fitting, we check to see if it fits your properly or not. Then the items are finalized and checked before doing the 3rd or final fitting. On the third fitting, we let you try the final product and check the items, just to make sure everything is in place. Lastly, the items are packed and you have them or they are shipped out to you and you'll receive it within 7-20 days (depending on your country).
They are manufactured in a factory with professional seamstresses and seamsters, who have been in the industry for more than a decade and are well experienced in this field. They surely know their job and have a clear idea of what is being done and what has to be done.
We can definitely copy the design that you have found online. As we said earlier, we can replicate and make it very similar. The outside can be similar, but the inside can be done to your liking and functionality. Whether you would like to add 3 pockets or flashy linings, it is all up to you.
Fabrics
Our fabrics are real and we offer different types, for example; cotton, wool, linen, silk and more. The quality also depends on what you pay for, but please know that even if you're paying less/ keeping it minimum, you are still getting real fabric and the only difference is the percentage of the quality, for example; 50% cotton. However, fabrics may also be made from a mixture of other different materials as well.
Our suits are made from different materials; cotton, velvet, cashmere and more. The materials for the suit are also listed on our website, so you can take a look on our website.
Fabric for tailor suits in patong
Usually it's about 300 grams per 1 fabric.
We offer a variety of fabrics and if you have the chance to come to our shop in Patong, you're welcomed to look around at all the fabrics we have for you. If  you are ordering online, you can check our fabrics on our website, located at the navigation bar, we have those fabrics listed for you. Having that said, if you have a fabric in mind, you can tell us and we'll find it for you.
The number of threads in a one-inch square of fabric, both horizontally and vertically, is referred to as the thread count. The amount of ply and the thread thickness employed both have an impact on it. The number of threads woven into a single thread is referred to as the ply of the fabric. Whereas two-ply fabrics twist two portions together to create a powerful thread and double the fabric's thread count, single-ply fabrics utilize threads on their own.
We offer a wide range of fabric; wool, cashmere, cotton, silk and more. These listed fabrics are for both shirts and suits. For more information, you may visit our website about the fabric for both suits and shirts, as we have them listed on the navigation bar.